I bet that got your attention!!!
My machinist buddy can make bungs for 1/2" NPT drain faucets and for water heater elements. The 1/2" bungs have a tappered thread, so they will have a "T" stamped into them for "TOP"
He needs to get $15.00 a piece for them + shipping, but I could probably get him to do a deal for a set, say $25.00 + shipping.
I had these welded into my 55g drum and they sure make my life alot easier!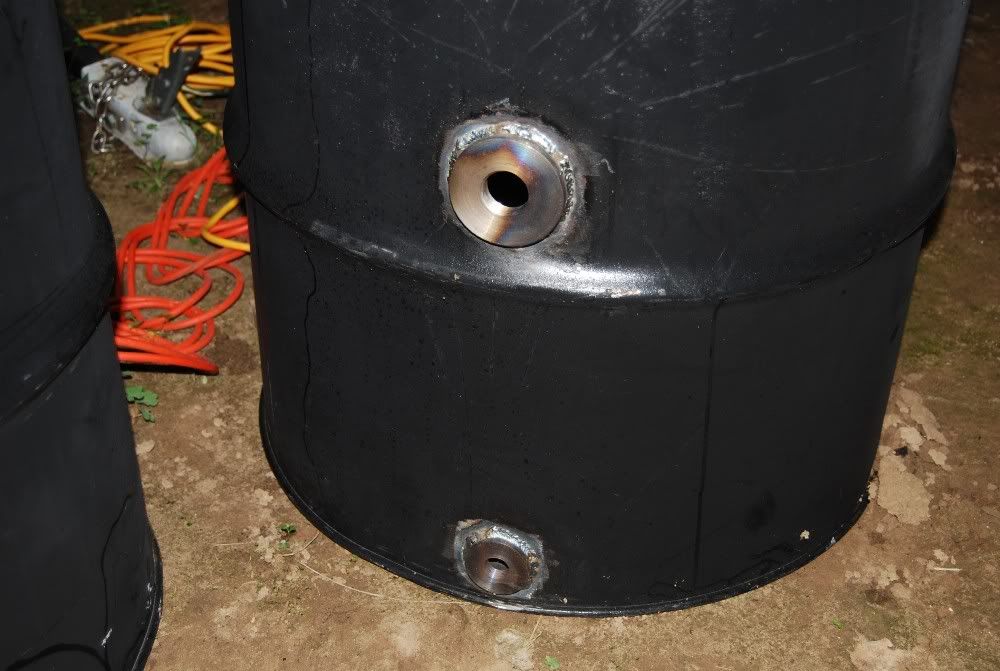 I'm going to have the heater element bung moved to near the bottom of my barrels; when I heat the oil, everything above the element heats up real nice, but everything below it stays cool. Hope this helps...