I need to update some pics here as i have modified the system a little so keep an eye out here...
This is the whole unit... prefilter barrel on the right, HWH (hot water heater) in the middle and the filter is shown on the left. The pump is behind the filter. I just changed a few things on the system, went with this new filter housing and some new clear tubing.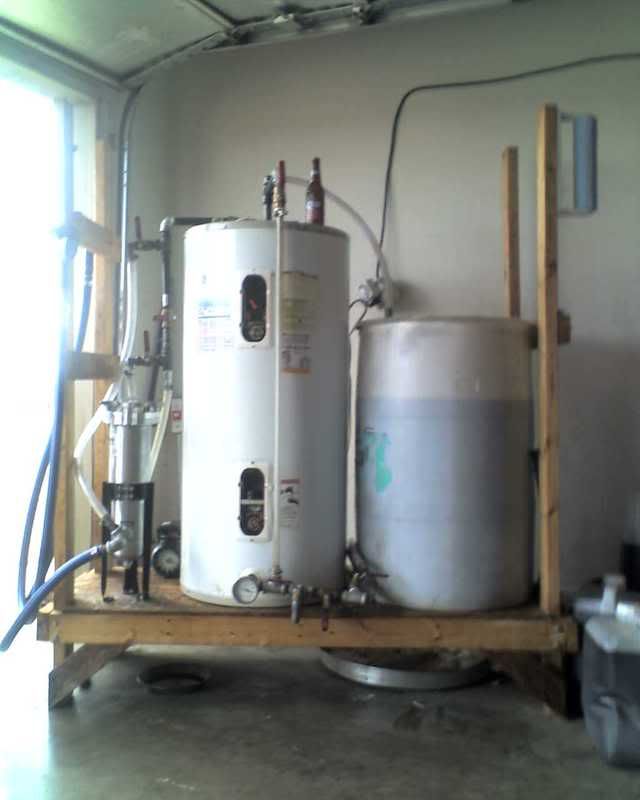 The strainer in the top of the prefilter barrel - oil goes in here from the cubies.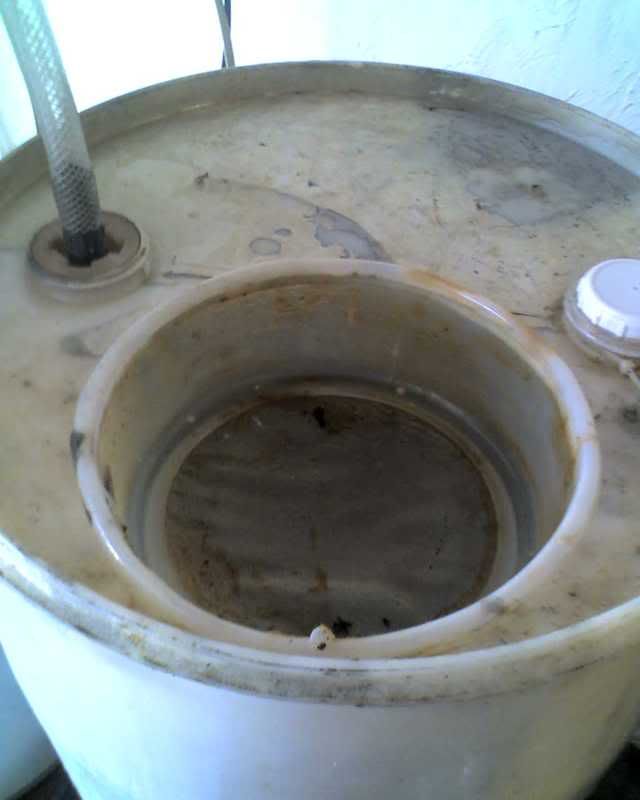 The pump...the hose seen going up is the outlet up to the valves that direct the oil either into the HWH for when i am pumping from the barrel or adjusting the valves i can draw the oil from the HWH and direct it through the filter durring the final phase. The inlet goes around to the barrel AND to the HWH...you can see that in the next pic.