Because I can't leave anything alone as is, and because I could. ...And because I didn't want a seperate fuel gauge I decided to run my stock fuel gauge for diesel
AND
vegi.
Finally got all my parts, diagrams and time to test it out.
First was the sender. The stock V3 gauge setup reportedly is inaccurate at best due to sloshing of fuel. I wanted a "OEM accurate sweep" sender and gauge. Part of the problem as supplied from RDS is the length of the sender. In my Excursion 40gal tank, the supplied sender was about 9" long in a 13"+ tall tank. That's a LOT of reserve. Also, the exposed float of the sender makes for a very unsteady reading.
So I called up Don at ISSPro and had him make me a sender that met the factory resistance measurements. I also gave him my tank depth and we came up with about 1.5" reserve when it will show "empty". He actually had this GFS sender that was what I needed with proper 16ohm-168ohm differential.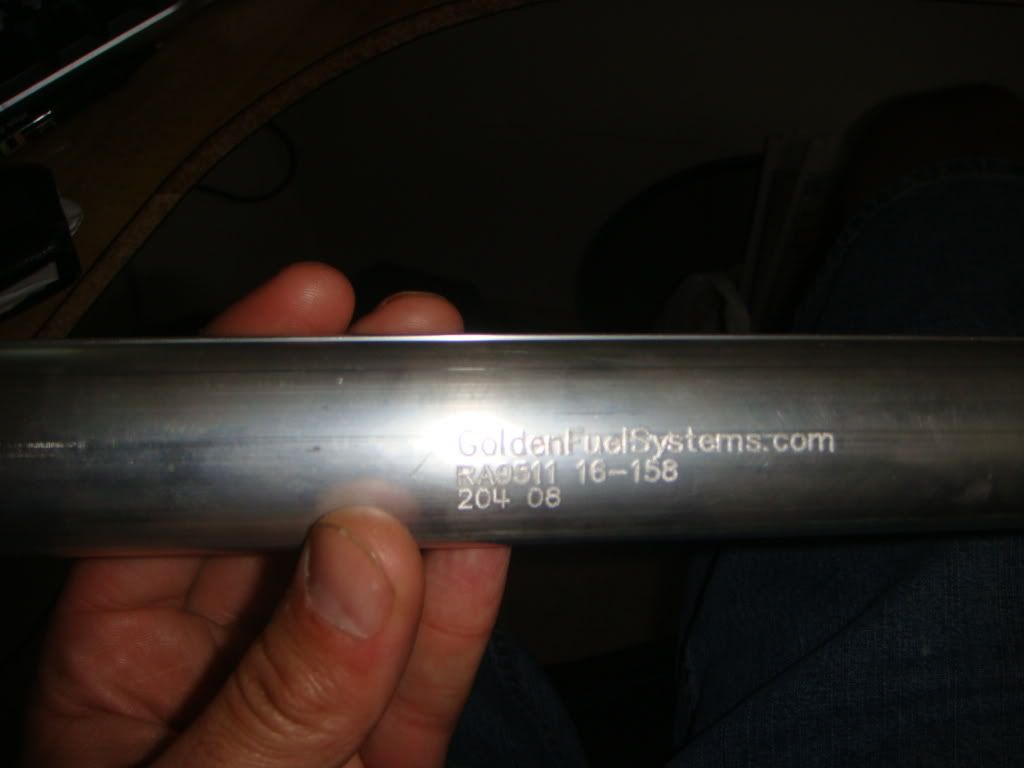 top: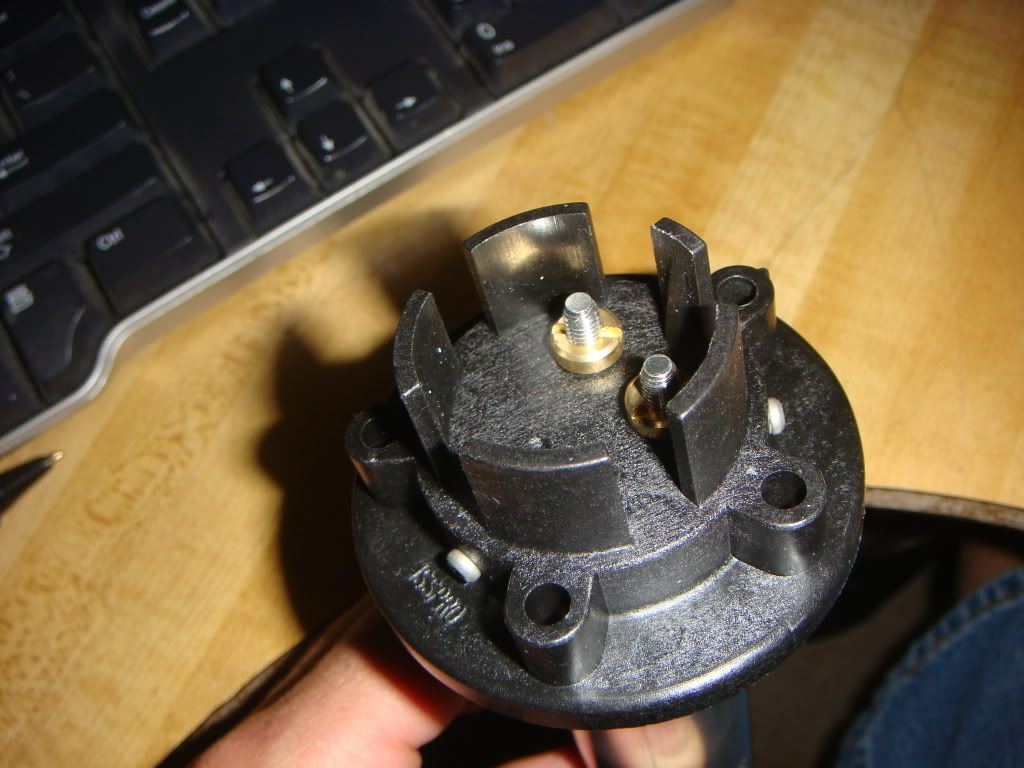 So I found the pins that are for - and + to the oem sender with my helminc manual. They are Yellow/wh(+) and Blk/Org (-)
I have wired the vegi sender to the V3 harness and used that to tap into my factory harness and tank selector switch. For now the switch used is a simple SPDT on/on switch. I will be ordering a matching momentary switch to snap into the other V3 system switches for a clean look.
Here is my first test(and it worked flawlessly):
The new vegi sender (-) is sent to GND (under the hood or in cab) and your 2 (+)'s from each sender will go to each of your "on" 's of your SPDT switch.
COM (common) is your wire that goes to the OEM gauge.
Here is a rough switch schematic:
com___. \ ___diesel sender +
/____vegi sender +
So here it is all wired up and testing the switch before installing in tank:
In the video's I was holding the sender simulating empty/full scenarios and it works PERFECT!
ENJOY!
Rog