I'm in a bar here in Yonkers having some corned beef and cabbage and cold Killian's when I see a guy in a kilt and T shirt that says "Yonkers Fire Dept. Pipe and Drum Corps," carrying bagpipes. So I chat him up, asking how he got into playing the pipes; he says that after Sept. 11th there weren't enough pipers for all of the funerals in the area, so he asked around the fire house and got hooked up with a teacher. A very sobering moment for me, in alot of ways.
He went on to say it took him a year and a half of practicing every night before he was ready for his first funeral. He also said it was the most rewarding thing he has done in his life; his corps played at Grand Central Station this morning in the Grand Concourse, if you've never been there, it's an enormous hall that cannot be described, so here's a picture. I
will
be there next year.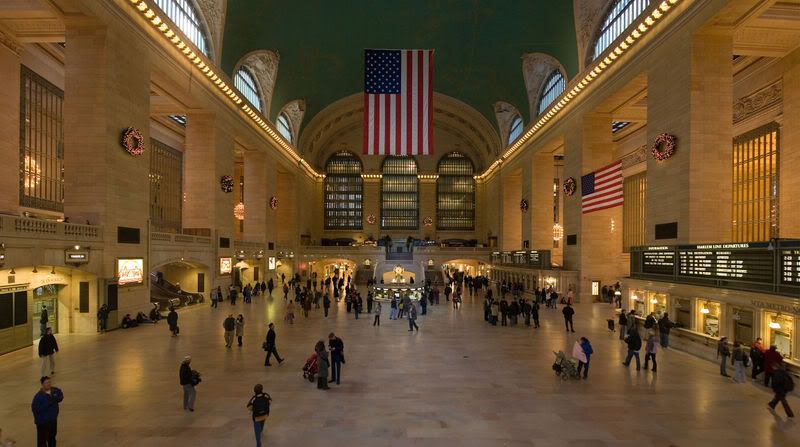 They also marched in today's parade, but he said the most rewarding thing he does is playing funerals for firefighters, which, sadly, he does quite often. He played a few years ago at the funeral for all of those firefighters that died in that big fire in South Carolina.
This is for you Tim, and all of your pipe and drum brothers - slaint!