I met this guy through fillup4free.com, a very good site to connect with other greasers and a good source for oil. Everybody, meet Thurston Cecil, (yes, really) the owner of Mean Green moving company. He runs three different businesses out of his warehouse in Astoria, Queens, NY; Mean Green; a rental company that rents furniture and appliances to college students, and veggie oil.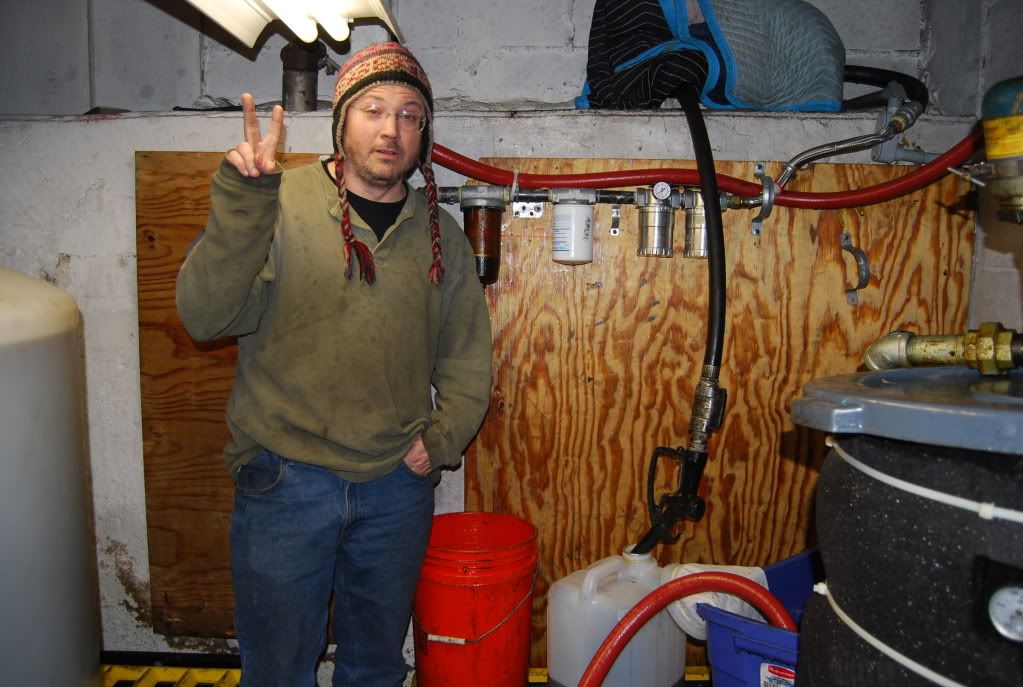 He collects and processes oil in his warehouse, check out his refinery tucked away in its own room in his warehouse. All the cans and cubes here are waiting to be processed and he typically brings in this much every week! He settles the oil, which is pretty clean to begin with, then runs it through a 1 micron absolute filter, then through the centrifuge - that's CLEAN!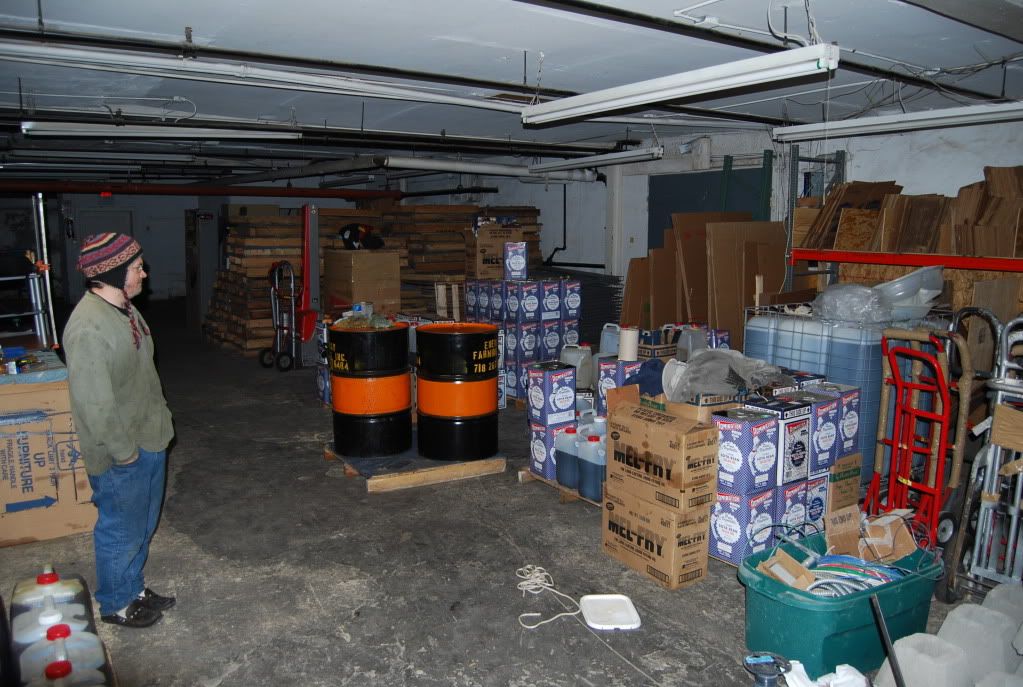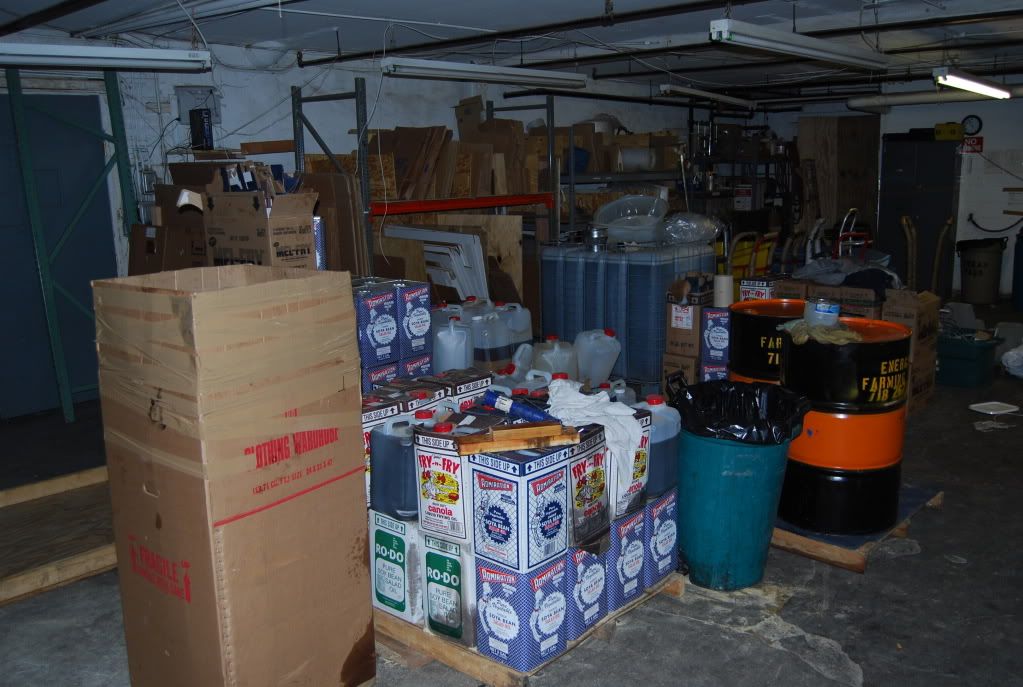 He runs his moving trucks on veggie oil and also does installations. Amazingly enough, he had never heard of DFA before he met me. He was very interested and extremely impressed with what he saw on my truck, as far as the DFA system goes.
His place is actually pretty easy to find; the first time I went to top up, I met up with skyskijason there also, so it was one big greasy lovefest! If you haven't seen Jason's rig up close, this thing is really impressive! I told him he should Rhinocoat it black and put it in the next "Road Warrior" movie!
So, if you're on the road and near NYC and need some oil, this guy will hook you up. I won't quote a price here, but the more you buy, the cheaper it is. I found a restaurant near me in Yonkers that literally filled my bed with cubies, so I dropped them off with Thurston and topped up for a fair price. His address is 47-11 25th Ave, Astoria, Queens, 11103. Call him at 718-685-0184
Also, if any of you are in the Yonkers/NYC/Westchester county area get in touch with me
Be fun!
WTW