Thought I'd share this with y'all - just in case you or someone ya know needs a cool RV project (or two!). One belongs to my Mom and the other to a good friend. Both are killing the grass outside one of our rental houses and neither owner has the time to mess w/them right now!
I did the VO conversion on friend's unit and if I don't say so myself, its the cleanest (non-DFA
) VO conversion on the planet. Unfortunately, 60 miles later the timing belt broke...
Here's a shot of the gauges and VO system switches/indicator lites in custom panel I built: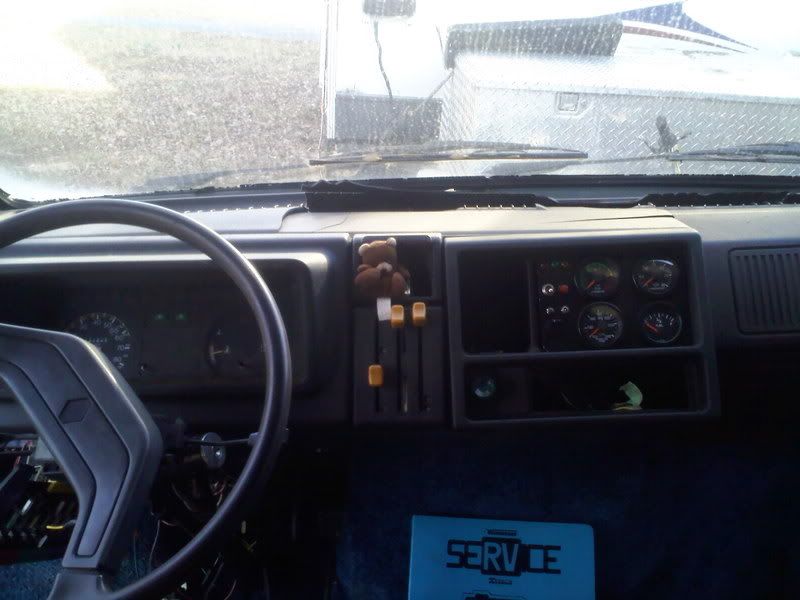 and under the hood:
It is a (3) valve system (3rd valve is for controlled loop return) and has a 30gal main VO tank mounted under the bed in rear and a 50 gal alum aux. VO tank is available. With heated VO pick-up in tank, about 45 ft of HIH, Frybrid heated VO filter, heated 'looped' return and a 16 plate FPHE - this thing hits 180* VO in like 4 miles, regardless of outside temps!! It was going to be daily driver at high altitude in CO - and we wanted to make sure winter driving in northern Alaska was possible, even with pure animal fat!!