So I've seen some others make WVO transfer pumps out of an old small block chevy oil pump. While this looked pretty straightforward, I didn't want to be seen buying something for a Chevy at the parts store, nor did I want to mess around with all that JB weld.
Then I remembered I had an old stock small block FORD pump sitting on the shelf.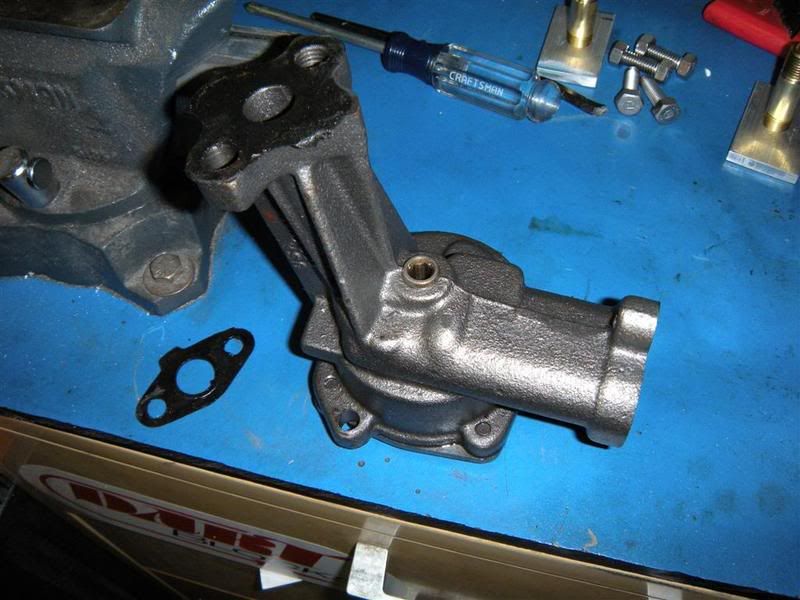 Here's the guts, probably not something to pump dirty oil with.
Then I just made a couple small flanges out of 1/4" aluminum and a couple 1/4" NPT fittings.
Then bolted them to the pump (with gaskets)
continued in the next post...