Over the past week, I've had a few issues getting the system to maintain pressure while driving the truck. Back last Tuesday, I ran the vegi tank pretty low before I could fill it back up. Wednesday morning, I filled the tank and when I went out for lunch, the system started switching on and off under heavy acceleration. Never would have suspected it was the filter again (only had 1000 miles on it), so I started considering other options.
After talking with Clay and Jason multiple times (big thanks to them...as usual they provided a TON of help!!!), I started troubleshooting a number of different things.
After it was all said and done, I cleaned the pre-screen (looked good), pulled the pressure regulator, cleaned it with compressed air (looked good) and checked/reset it to the factory setting. The other suggestion Jason had was to pull the pump and inspect/clean it. So, I got it off there and snapped a few pics while it was off. Figured other folks would want to know what all is in there.
First, the regulator...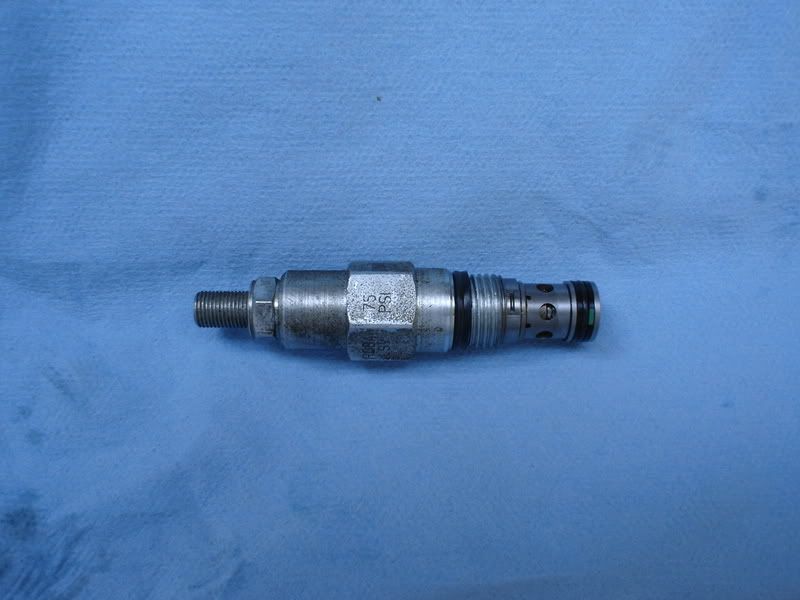 Pump...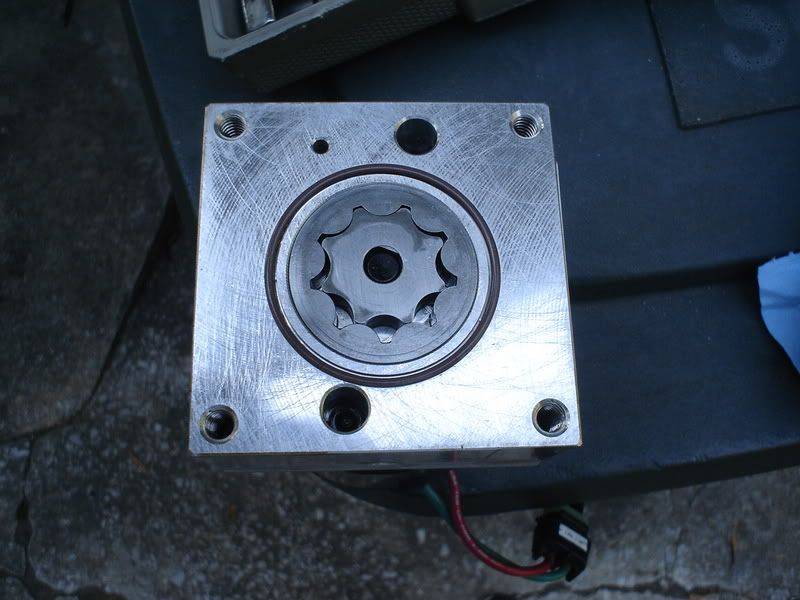 Intermediate mounting plate...
I'll put a pic of the gasket in the next post....board limits on pics in a post won't let me put it here.
Long story short, the system still would not work after inspecting/cleaning all the above. Therefore, I blew out the supply line with air, cleaned/inspected the pick up tube, checked the voltage at the pump and inspected the fittings.
Still wouldn't work right...
So, as a last resort, I changed the filter tonight. I was waiting on them from DFA and finally got them in yesterday. Slapped a new one on there, fired it up, it switched over and pressure read almost right at 64-65 psi.
So far, so good. We'll see how it does tomorrow after a 100+ mile test drive.
Also, a few notes on the pump. You'll notice on the pump face, that there is an o-ring groove for sealing. The o-ring is not in the pic, but be sure you have this little jewel in there when you put it back in. First time around, it washed out and into the drain pan while I was working. Never noticed it until I dumped the pan into a trash cube. So...after a few aggravating minutes, I got back under there and pulled it back off and made sure the o-ring went in as it should. If you're like me, you'll have a flood of oil coming out, so it's easier than it seems to let that thing fall/wash out of place. And it'll almost immediately seep oil if it's not in correctly.
Also, make sure you have the top plate turned around correctly before getting all of it together and starting the screws. Trust me, it'll aggravate you when you realize it's backwards and it'll all have to come back apart for a third time.
Anyways, not real sure why my filter might have failed so soon. Perhaps it was a bum filter...I'm not sure. Regardless, I'll be watching this one pretty close to see how long it lasts. If it takes a dump in another 1000 miles, I'll have to do some more investigating. Don't think it's my oil - using the same process as Clay and so far it's worked fine.
I'll keep ya'll posted...
Thanks!