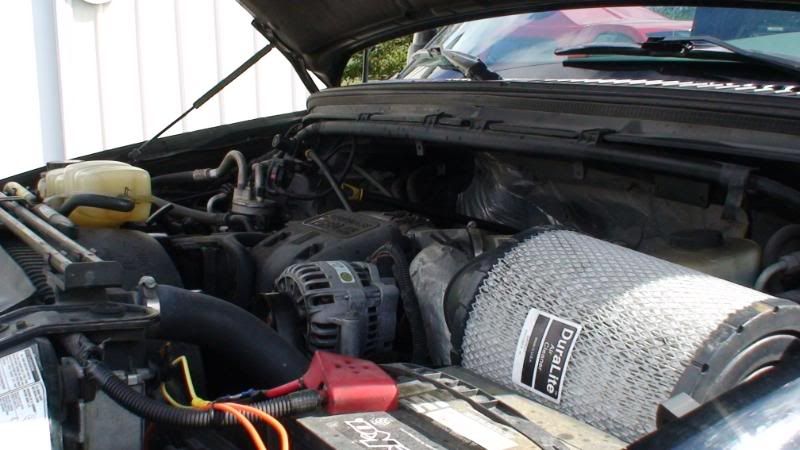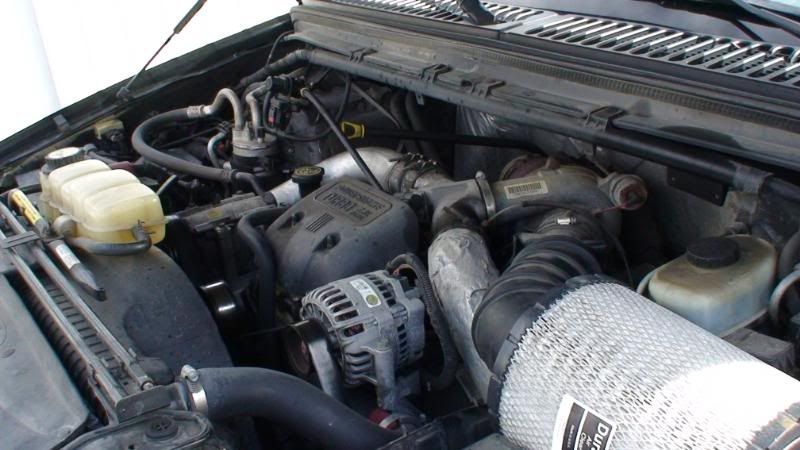 NAPA Filter #6637 was the best thing I did, aside from the V3, DP, and muffler delete. And was very easy.
I didn't have to change out my stock air tubes going to the turbo. I simply removed the factory air box, sanded down the outside of the opening on the new filter and then put some buck screws through the hose clamp so it would stay on. Just sanding the filter let it slide off of the factory tube after I closed the hood. There isn't a lot of room under there after you put a filter this big on the truck. I banged mine out on the last oil change... but it is still pretty clean. Its been on the truck for almost 10k.
I haven't dont the ZooDad mod yet. Thats basically cutting out some of the plastic behind the grill to allow more air to get to the filter. With this much surface area... I think you get as much air as you need anyway.
The factory box is fine for what it is. The 6637 will out flow it, and will allow you to hear some more turbo whistle. I think the added surface area also makes it last a little longer. It is probably overkill for most applications... but whats wrong with that?
When I ordered my tuner from Jody at DP Tuners he strongly recommended an aftermarket intake. I think this one is just as good as the $300+ intakes.